Westbury-on-Trym C of E Academy PTA

The PTA are a group of parents and teachers who work together to raise money to support the school by organising a range of events for the pupils, parents and wider community.

We meet monthly to plan events and discuss how best to spend any money raised. We try our hardest to provide a fun-filled calendar to celebrate our school community spirit and invest in projects which enhance the school experience for all of our pupils.

We hold two main events each year, in summer our annual Red Squirrel Day and at Christmas our Christmas Fayre. We also hold school discos, cake sales, movie nights and a quiz night for the parents. This range of events enables us to raise in excess of £10,000 per year. If you have any suggestions for different events or feedback on those we run, then please contact one of the team – contact details below.

In the past PTA funds have been used to:

enhance the school playground facilities, specifically the Jungle Gym in Trym

enhance the play facilities across the school, such as the amphitheatre seating on the field and the play houses

provide gymnastics equipment for the hall

In addition, we support projects throughout the school, including an annual fund for each class teacher to spend on their own individual class requirements and to enhance topics, the KS1 Christmas party, sun hats for Trym children and so on.

Joining the PTA is an excellent way of meeting new people and to have the chance to make a difference. No special talents are required other than enthusiasm and commitment. The PTA is made up of around 15 people including a Chairman, Vice Chairman, Treasurer and Secretary.

If you do not wish to join the committee but still wish to volunteer, then you can join our 'happy helpers' list; a list of volunteers who can help set up and run stalls at events or sell tickets from the kiosk and so on.

For more information about joining the PTA or our helpers list please contact one of the team directly or email us on WOTPTA@gmail.com:

Kath Smith - Chair

Wendy Jenkins – Vice Chair

Rosie Cornish - Treasurer

Lucy Malt - Secretary

.
We have a facebook page, for more information click here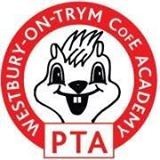 What we have been up to this year so far..........................