Our Governing Body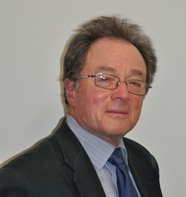 Dr Tony Hoare
Chair of Governors
Foundation Governor
Chair of Governors, Chair of Members of the Academy Trust
Working groups: Data Panel (Chair)
Committees: Ex officio member of all committees and Chair of Pay Committee and Full Governing Board
Former parent of two children in school, parishioner/former PCC member Westbury Parish Church, sometime University of Bristol research director, long-time professional academic interest in research, policy and practice in social mobility and education, especially higher education
Father Andre Hart Foundation Governor
Leading Assemblies; pastoral responsibilities in school
Chair of the Ethos Committee
To provide the best possible education for all our children. To this end, the link between the Academy and the parish church is a rich and deep one which enriches both communities. I am passionate about this partnership and want to see it grow in all its variety.
Joe Littlejohn Parent Governor, Resources Committee
I have two children, my son currently attends the Academy in Year 3 and my background is in Computer Science and specifically software engineering. I graduated from Bristol University in 2003 and worked in the software industry for 14 years. As a parent governor I am keen to help WoT Academy remain a great place to be for pupils and teachers alike.
Alex Hirst Parent Governor, Resources Committee
A career in Hospitality and procurement has enabled me to have experience of dealing with people and ensuring value for money with products fit for purpose. A parent of a Year 2 pupil with a desire to ensure the fabulous teaching staff have the tools and support required to deliver for all the children. A keen rugby enthusiast and curry fan!
Jane Johnson Parent Governor
My children are 6 and 2 and the eldest is at the Academy. I have 13 years' experience in primary teaching, mainly in Early Years and KS1 and have particular interests in the maths and music parts of the curriculum. As a parent governor, I hope to work with the school to ensure the best possible education for all children.
David Mcgregor Foundation Governor, Ethos Committee
As a member of the Church of England, Diocesan Synod and Lay Canon of the Cathedral I hope to see WoT Academy as serving all members of the local community equally and sharing with them the wonders of the Christian Faith. As a retired Headteacher I have an aspiration that we provide an environment where learning can flourish and all individuals are supported to fulfil their potential.
Jude Graham Community Governor
I have lived in WOT for a number of years and my children were pupils of WOT Academy. I am now a retired primary school teacher with a particular interest in inclusion and literacy as I was a SenCo and Reading Recovery teacher.
I look forward to playing a supportive role as a community governor.
I would hope to ensure that all pupils achieve their full potential and enjoy their primary years at the school.
Mike West Foundation Governor, Standards Committee
I have taught secondary Mathematics for over 40 years, and have lived in Westbury for the last 20 years, where I am an active member of Westbury Parish Church. My 4 children are all involved either directly or indirectly in education, and I have 4 grandchildren aged 4 – 9 (none in the Westbury catchment). My other interests include rugby, history and choir singing.
Mark Hibbitt Parent Governor, Vice Chair of Resources Committee
I firmly believe in all children having access to a good education and as a local resident of Westbury-on-Trym for the last 10 years becoming a Governor at my children's school seemed like the perfect way to get involved with local community work. When I'm not working or spending time with my family I enjoy playing and watching a variety of sports including managing a local amateur football team.
Beverley Bates Community Governor, Safeguarding Governor
I have been involved in Education most of my working life; teaching in secondary, primary, state and private schools. After remaining at home with my two children I worked with my husband in our own company, based in Westbury on Trym, as Finance Director and Company Secretary. The last years of my teaching career were spent at Westbury on Trym C of E Academy and I am now enjoying the opportunity to use my experience in this new role as a Governor.
Clare Warbis Staff Governor, Ethos Committee, Online Safety Lead, IT committee, Marketing Group
Clare is a Registered Nurse who specializes in Telephone Triage for Out of Hours. She also works part time at the Academy as a Communications Officer and SEND admin. Clare has three children, all of whom attended Westbury On Trym. Clare is passionate about the school community and has been involved at Westbury for many years.
Matt Baker Parent Governor
One of my sons currently attends the Academy and the other will hopefully start in a few years. I have worked in education in varying capacities for the last 16 years and am currently employed as an Educational Psychologist by a Local Authority. I applied to become a Parent Governor as I feel I am well placed to support those in the Academy community on their journey towards excellence'.
Francis Edwards
Parent governor,
Standards C
ommittee, Data Panel
I have two daughters at Westbury on Trym Academy. I became a parent governor in September 2016 and hope to help make the school as enjoyable and successful as possible for all pupils. My background is as an actuary and so I have a particular interest in mathematics and helping the staff and Governors with understanding and interpreting data.
Please click on the links below to read the minutes from our Full Governing Body Meetings
Register of committee members 2016-2017 Click Here
Register of committee attendance 2015-2016 Click Here
Contacting the Governors
Please find below details of an email address, set up so parents may contact the governors. When an email is sent to the address it is forwarded on to some of the governors.
Although everyone may read the emails sent to the address, only governors are able to post a reply on the message board. All emails will be acknowledged and discussed at the next FGB, after which a reply will be posted.
governors@westburyontrym.academy